Authentic like few others
If the UNESCO has named it a World Heritage Site, there must be a reason for it. Monferrato is a frank, genuine land. People have been making wine here for centuries. Here wine is the identity that unites our land with the rest of Piedmont: like Albarossa, a bridge between the Langhe and Monferrato.
Touring in Piedmont wine country
If the hills of Monferrato are in your heart, you can never really leave them. So we make a foray into the Langhe and the Gavi area, bringing our personality also into the Piedmont wines that are made there. You will taste it in Bricco dei Guazzi's Barolo and Gavi.
Marly and calcareous. The wines of Monferrato owe their complexity and elegance to our soil. Here the vines have to earn water by seeking deeply with their roots. The earth is white: a mirror that reflects the sun onto the grapes for optimal ripeness. At the same time the breezes from the Alps keep them healthy and rich in fruity aromas.
Proud, genuine and elegant. Like the wines of Monferrato.
We like labels to be on bottles. But our wine speaks for itself. Take our Barbera: sincere, proud, at times edgy. Or the character of Albarossa. We're like that too: proud, genuine and elegant. Discover our wines.



Barbera D'Asti Superiore
Barbera Superiore D'Asti DOCG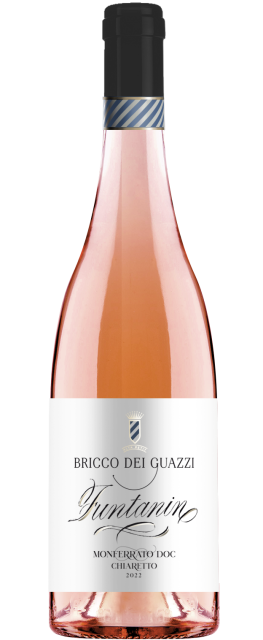 Funtanin Monferrato Chiaretto DOC